Recovering from a major surgery? Trying to retire at home? Looking for a better way to manage your health?
We know that the dreary ambiance that hospitals provide is not good for you, at all. That is why we know that Lipet Home Care, Inc. is just what you need. You can receive hospital-quality, medical attention from skilled professionals in the comfort of your very own home.
Our team of accredited nurses, and therapists will assist you towards physical and psychological recovery. Lipet Home Care, Inc. uses a plan of care specifically designed and organized that will aid you towards physical independence and self-sufficiency.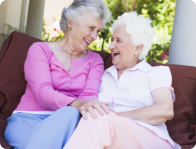 If you or you know someone who needs home health care, please refer them to Lipet Home Care, Inc. Call us at 817-794-5959 and partner with us in taking care of you. For other concerns, questions or inquiries we can also be reached by sending us a message through our online Contact Us form.